MSHA | OSHA | CPR & First Aid | Emergency Response
OSHA Online Class Details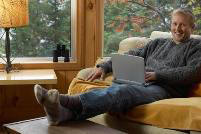 Great news, Safe Steps Training, L.L.C. offers you the opportunity to get your OSHA training from the comfort of your office or home. OSHA Online!
Also available in Spanish!

---
Top | OSHA | CPR & First Aid | Emergency Response
MSHA Class Details
Providing training for Part 46 and Part 48 sites. MSHA classes are also available in Spanish for your Spanish speaking employees.
Don't let MSHA question whether or not your instructor is competent. Safe Steps provides you with an approved MSHA Instructor. Safe Steps can train your employees under its approved Part 48 plan or under your Plan
Safe Steps meets all MSHA training requirements and will incorporate your mine specific safety policies into the training.
Safe Steps understands the need for production in the mining industry so flexibility is never in question. We will work together in scheduling training times.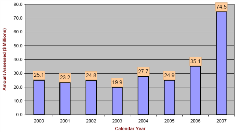 With the 2006 Act, Operators and Contractors saw a significant increase in penalties. Now is the time to make sure your people are trained properly so that most importantly, your employee's do not get hurt, - - - - - - - - AND you don't get stiff penalties!
New Miner training is 24 hours
Annual Refresher training is 8 hours
---
Top | MSHA | CPR & First Aid | Emergency Response
OSHA Class Details
Rex is authorized to conduct 10 and 30 hour Construction Industry Outreach Courses and issue OSHA course completion cards to his students. OSHA classes are also available in Spanish for your Spanish speaking employees.
Safe Steps goes beyond reading some standards and putting a laminated card in your employee's pocket. Safe Steps training techniques helps your employees work safe by giving them a better understanding of safety and hazard recognition.
Safety is one of the primary factors in awarding contracts. Due to economic conditions, now is the time to set your company apart from the others by having your employees trained to at least the OSHA 10 hour hazard level. Check with you insurance carrier to see about reducing your Experience Modification Rate (EMR).
Safe Steps also can assist you with training in various other individual training programs. Forklift training is soon coming.
A penny saved in accident prevention is a penny earned on the bottom line.
Safety Pays!
---
Top | MSHA | OSHA | Emergency Response
CPR/First Aid Class Details
Safe Steps is happy to offer you the opportunity to choose from three different programs of training. American Heart Association, National Safety Council and American Red Cross. All are accepted by OSHA or MSHA and both can be taught in Spanish
All three programs reflect the most current consensus on scientific recommendations. The programs content will teach the skills necessary for participants to identify and prevent potentially hazardous conditions and give appropriate care, regardless of the type of emergency.
American Heart Association
National Safety Council Program
American Red Cross Program
CPR/AED certification

First Aid certification
---
Top | MSHA | OSHA | CPR & First Aid
Emergency Response Class Details
Safe Steps has formed a unique partnership in an effort to provide you with emergency response training. The training is set up to train your employees so that they can respond to emergencies in a safe, well organized manner. Classes are also available in Spanish for your Spanish speaking employees.

Our instructor has extensive knowledge of emergency response and rescue as well as 17 years experience. He has been teaching adults for 15 years. He has met the NFPA standards for Level 2 Instructor and is currently a Rescue Technician Instructor, Water Safety Instructor, CPR/First Aid Instructor, Lifeguard Instructor, and Emergency Medical Technician.

Response classes are site-specific. We will provide a pre-assessment of your facility and personnel so training can be tailored to fit your specific needs. Classes range from beginner to advanced and are from 8 to 40 hours depending on the type of training.

Below you will find a partial list of classes. There are so many classes and combinations of classes and levels that can be taught that it is difficult to list every possibility. Please contact us with any individual needs or questions.
We also offer an on-site Rescue Challenge (Drill) with a written evaluation and critique.