About Safe Steps Training, L.L.C.

Since its beginning in 2007, Safe Steps Training has been making its "footprint" in the area of Safety. In 2007 with the training program that won national honors from the U.S. Department of Labor Mine Safety & Health Administration, presenting at the 31st NC Mine Safety Conference in 2008, in 2009 offering the
OSHA

Online
and due to growth and demand added Mitch Harris, Jr. to the team in 2010. Also in 2010 we were blessed to be able to open our training facility in New Bern, NC. 2011 has brought more growth and we are excited about adding Janet Sumner to our team. 2011 brought home 1st Place at the Annual Training Materials Competition (TRAM) for PotashCorp. We designed a site specific training program for their company and submitted it in their name. We were very excited in 2012 to introduce Jose' Velez. He is our new Spanish Instructor. Please read about him further down this page.
Safe Steps is moving forward and would like the opportunity to give your management, frontline supervisors, employees, and your contractors the added knowledge and confidence to help your current safety program soar to new heights.
Rex Rouse started Safe Steps Training at the beginning of 2007. A company born out of his desire to see men and women return home safely at the end of the work day. His focus was on MSHA training but as demand has grown, Safe Steps have grown. You may not have heard much about Safe Steps Training yet, But You Will.
Please take a minute to check out our bio's
Rex Rouse, CMSP | Mitch Harris, Jr. | Janet Sumner
Ted Wallace | Sarah Rouse
Jose' D. Velez, Spanish Instructor
---
Rex Rouse, CMSP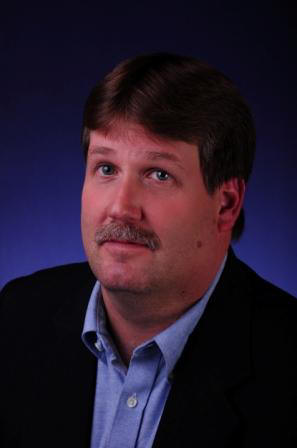 Rex has been involved in safety and mining for over 15 years. He is very passionate about training and the safety of others. It stems from the, "what's in it for me?" statement. For him, its his family. He strives to work safe and go home to them each and every day and wants to do his part in helping every worker that interacts with Safe Steps Training do the same. He believes that there is not any reason for anyone's dad,
mom, husband, wife, or child not to come home at the end of the day. Unfortunately, as we see through statistics, approximately 12 people everyday do not return home to their families.
He is listed with the Certified Mine Safety Professional Certification Board as a Certified Mine Safety Professional (CMSP) and is certified as an SSTM (Special Star Team Member -- Non OSHA staff team members who participate in assessing applicant companies for Carolina Star, Building Star, and Public Sector Star status) for the North Carolina Department of Labor's STAR Program. He is an Approved Mine Safety & Health Administration (MSHA) Instructor as well as an Authorized Outreach Trainer for Occupational Safety & Health Standards for the Construction Industry. He also received the Manager of Environmental, Safety & Health and Construction-Manager of Environmental, Safety & Health Certificates from the N.C. State University and received the Advanced Safety Certificate from the National Safety Council.
Rex is a Powered Industrial Truck (Lift Truck), Aerial Work Platform, Certified Flagger, and Portable Fire Extinguisher Instructor. He teaches Basic Life Support (including AHA Healthcare Provider) and First Aid through the American Heart Association and is an Emergency Care instructor with the National Safety Council. He has also tested and been ProBoard Certified as a Hazardous Materials Technician.
---
Mitch Harris, Jr.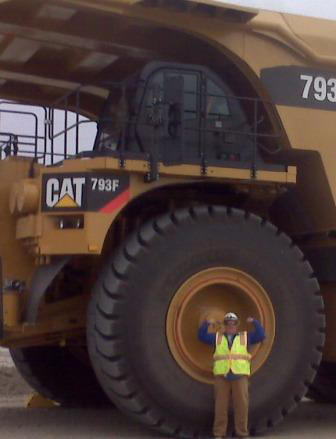 Mitch is an energetic speaker that truly motivates people. He is the Vice President of Safe Steps Training and is certified as an SSTM for the North Carolina Department of Labor's STAR Program. He served on the Carolina STAR Safety Conference, LLC (North Carolina Department of Labor's Voluntary Protection Program - also known as VPP) board for 5 years in the positions of Treasurer, Website Coordinator, and Public Relations Officer. He also served as a Team Leader of the Carolina STAR for 2 years.
Mitch has been in the mining, chemical, and steel businesses for over twenty years specializing in safety and heavy equipment. He is a Mine Safety and Health (MSHA) Approved Instructor as well as a Certified Flagger Instructor. His vast safety experience within MSHA and OSHA makes him very instrumental in helping clients achieve their safety goals while understanding that there are still production goals.
He served PotashCorp Inc. (PCS Phosphate, Inc) in the roles of operator and safety facilitator for the plant and mine areas. He also served as a Behavior Based Safety facilitator and was the Safety Coordinator at Nucor Steel.
---
Jose' D. Velez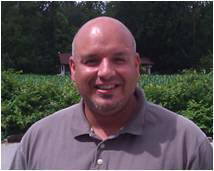 Jose' is a high impact speaker, has a strong presence, and a natural talent to draw people to him. He is an Approved Instructor by the United States Department of Labor Mine Safety and Health Administration to help protect America's most precious resource, miners. Jose is an American Heart Association Basic Life Support Instructor as well as a National Safety Council Emergency Care Instructor. He also has his Firefighter Level 1 & 2 Certification which is recognized throughout the international community.
With a name like Jose', you probably would not have guessed but he was born in Puerto Rico and English is his second language. With that, he has an expected ability to work well with the Hispanic community because he is not an outsider. Jose' served his country honorably as a member of the United States Marine Corps and has been instrumental in translating for local court houses, police departments, and emergency medical services in the areas he has lived.
His history of being in the Marines and working in industrial settings throughout his career has exposed him to all aspects of danger. There is no substitute for experience when it comes to bringing safety to workers. Anyone can tell about safety but unless you have been in that confined space in a fully encapsulating suit or 80 feet in the air depending on that fall arrest equipment, you can't explain it.
---
Janet Sumner
<![if !vml]>

<![endif]>Janet Sumner is the Vice President of Risk Management for RN ROUSE, a general commercial construction contractor out of Goldsboro, North Carolina. She has worked with Rouse since September 1978 and is experienced in the field management, estimating, project risk assessment and all areas of safety as well as developing safety and training programs. RN Rouse was recognized in 2000 as the first Building Star in the North Carolina Voluntary Protective Program, the Carolina Star Program under Janet's leadership.
Janet has been and is currently affiliated with the ASSE, Veterans of Safety, and a past board member for over 20 years of the Eastern Carolina Safety Council, two term and current president of the Carolina Star Safety Conference, LLC serving the board as a member for that organization since 2001. In addition, she has been a member of the Carolinas Associated General Contractors' safety and health committee for over 28 years and was the organizer for the Construction Luncheon that is held annually at the NC Statewide Safety Conference and is sponsored by the CAGC Safety & Health Committee. She is also active on the planning committee for the construction section of the annual NC Statewide Safety Conference.
Janet is a trainer for the Safety & Health Council of N. C. as well as a past trainer for the Carolinas Associated General Contractors and for the Community College System teaching construction safety courses as well as construction management classes. She has experience presenting at the NC Statewide Safety Conference, at workshops for the Eastern Carolina Safety & Health School, for the workshops sponsored by the Eastern Carolina Safety Council and is an outreach trainer for Occupational Safety & Health Standards for both the Construction Industry and for General Industry (500 & 501). She currently has developed and trains extensively for RN Rouse and their local companies on construction safety, accident prevention, inspection procedures as well as several others human behavior and safety topics.
All that being said she is also a Notary, Lead Recognition/Abatement Core Trainer, Mold Abatement Certified Inspector/Abatement Review Officer, Flagger Instructor, Defensive Driving Instructor, Authorized Occupational Safety& Health Standards Outreach Trainer for both Construction and General Industry.
She received her Manager of Environmental Safety & Health Programs (MESH) from N.C. State University. She is a Master Trainer for the National Center for Construction Education and Research, Carolina's Associate General Contractor's Instructor, an Instructor through the Crosby Group, Inc. (Rigging & Hoisting) and a CPR/First Aid/AED Instructor through the National Safety Council.
---
Ted Wallace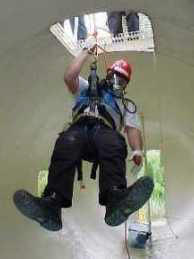 Ted has 20 years of experience and an extensive knowledge of emergency response and emergency response/evacuation planning. He is an instructor at the Texas A & M TEEX Industrial Fire School and and has met the NFPA standards for Level 2 Instructor. He is a Certified Hazardous Materials Technician and is currently a member of the North Carolina Hazardous Materials Regional Response program. He and is currently a Rescue Technician Instructor as well as a Water Safety, CPR/First Aid, and Lifeguard Instructor. Ted is also a North Carolina Emergency Medical Technician.Ted lives and breathes Rescue!
---
Sarah Rouse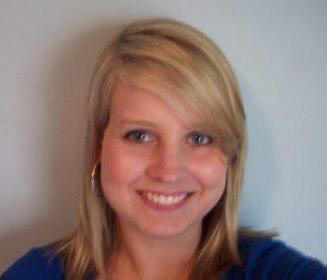 Sarah is a dynamic instructor. She makes everyone in the class feel at home, which makes for a great learning atmosphere. She is certified to provide you with Basic Life Support (Including AHA Healthcare Provider) training through the American Heart Association. She is also an instructor for the American Red Cross. She is very zealous about making sure that everyone attending her CPR or First Aid classes leaves the class feeling confident that they can perform in an actual emergency.