Testimonials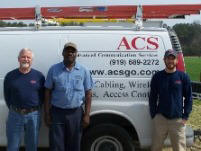 "Safe Steps Training provided our company with very informative mine training. Rex was able to answer all of the questions that we presented him with. If you are in need of training Safe Steps is on top of the game. Rex was
able to turn training class into an enjoyable learning experience."
--Brandon Hood, ACS, Inc.
"Rex provided my staff with fun, relevant, and interactive training that was very engaging. I highly recommend Safe Steps Training to any company that is concerned about the safety of their operation." -- Mary Ann Everett, President/CEO, Everett's Clearing & Grading, Inc.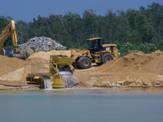 "Safe Steps provided the best mine safety training program I've ever attended. Rex's extensive knowledge and highly engaging style makes him a very effective trainer that you and your employees will thoroughly enjoy."
-- Lynn Hill, Operations Manager, Westside Minerals, Inc.
Rex,
........ We are very thankful that we had Safe Steps do our training for us. I don't think another training company would go the "extra mile" like you do.
Thanks,
James L. Hood
Advanced Communication Services